Jazz guitar at its finest.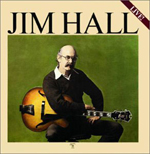 Jim Hall: Live
Without a doubt, one of the greatest jazz guitar records of all time. If you don't own this, get it NOW... it's incredible.

Check out this Jim Hall site if you don't know who he is. You should.

• Official Jim Hall website



more...